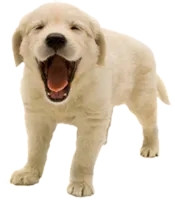 When you are looking for veterinary care for your pet family member you should be able to count on exceptional personalized care and excellent service. We at Pet Calls Animal Hospital in Lake Worth FL have assembled an expert team of veterinary professionals and team members to bring you the best possible compassionate healthcare for your pet. We strive to make your pets visit as positive and fear free as possible. We have a state of the art veterinary hospital facility which is clean and comfortable. Call 561-434-2097 to schedule an appointment and we will find a time that is most convenient for you.
At least once a year and for many pets twice annually, you should take your pet in for a physical exam and preventive care. Dr. Jodi Ehrlich, Dr. Steven Roberts ,Dr. Laura Tepper, Dr. Lauren Abolafia, and Dr. Rachel Miller will check the health of your pet from head to tail. You and your pet family member will be very happy you came to Pet Calls Animal Hospital.

Bring in any medical history that you have for your pet as well as their medications or a picture of their medication label as well as any supplements you may give them when you come to our hospital. You can take a picture of you prescription if that is easier. It's best to keep a journal record of your pet's health throughout his or her life, including behavioral shifts. Please let us know everything that you think will be important.